Thanks for applying to join
The Firefighters EMTS Medics SiteRing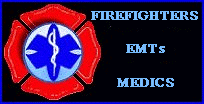 Here are the steps you need to take to qualify to join the ring.
Copy the HTML code for the SiteRing Panel below.
Paste the Panel Code onto your webpage.
Save the images provided under the HTML code and upload them to your site (there are 6 images to save). If you change the names of the images, be sure to change the HTML code.
Please Note: Do not link the images directly to this site. You must save them to your computer and then upload them to your server. Please make sure the page you list is the page where the SiteRing goes. I do not have enough bandwidth to support direct links. The code is set up to pull the images from your server. Thanks..
Edit the Panel Code in several areas (there are seven areas where the code has to be changed):
Where you see [YOUR ID] - the brackets remove them,replace it with your SiteID
(it was emailed to you when you first signed up)

Where you see [YOUR EMAIL] - the brackets remove them ,type in your email address
Where you see [YOUR NAME] - Remove the brackets,type in your name
Make sure the link to the images are correct to pull the images from your site.
Save the changes to your site.
You will not see your site in the ring until you have been approved.
You will be notified by email once you are approved.
If you have troubles, email The Ringmaster.



NOTE: WHEN PUTTING YOUR INFORMATION IN THE CODE

DON'T FORGET TO REMOVE THE [ ] .




You must place the SiteRing Code on your site before approval is made. Please email the Ringmaster when you have
placed the ring on your site.

If the html code is not in place on the site
within 10 days of the application,
it will be dropped from the queue.
ALSO Please email the Ringmaster If you LIST your main page,
(other than web ring page)
So I may note it within the Site Ring Comments.
Thank You.
---
This is what the Panel will look like on your site:
SiteRing by Bravenet.com Ring graphics by Medic 710
This is the code you will paste on your site:
Please save the following images to your site: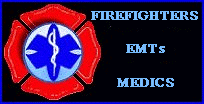 FFemtBravenet.gif

FFemtprev.gif

FFemtlist.gif

ffemtrand.gif

FFemtjoin.gif

FFemtnext.gif