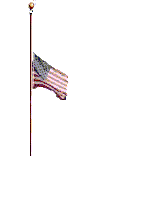 This free script provided by UK Archangels © 2000-2001
To All Our Brother & Sister New York City Firefighters, EMS & Police Officers
who perished on 11 September 2001
You will NEVER be forgotten of your Courage, Honor, Heroism, Strength, Wisdom, Knowledge
to help save others on that fateful day at the World Trade Center.
Gone But Not Forgotten Brothers and sisters when you weep for me Remember that it was meant to be Lay me down and when you leave Remember I'll be at your sleeve In every dark and choking hall I'll be there as you slowly crawl On every roof in driving snow I'll hold your coat and you will know In cellars hot with searing heat At windows where a gate you meet In closets where young children hide You know I'll be there at your side The house from which I now respond Is overstaffed with heroes gone Men who answered one last bell Did the job and did it well As firemen we understand That death's a card dealt in our hand A card we hope we never play But one we hold there anyway That card is something we ignore As we crawl across a weakened floor For we know that we're the only prayer For anyone that might be there So remember as you wipe your tears The joy I knew throughout the years As I did the job I loved to do I pray that thought will see you through.
-Author Unknown
To the all the Innocent Men, Women & Children whom were taken from their loved ones on 11 Sept 2001, by these COWARDLY Acts of War, you will be sadly missed but NEVER forgotten by all.
To visit my Website, Please Enter Here.
---
Site Design by 6 DOGGS
Dave Lightner FF/EMT.
Copyright © 1999 . All rights reserved.
Revised: 15 Dec 2001 0024 Hrs EST -5:00 GMT .