**Please allow for ALL Graphics to properly load**

My reason for the Memorial Pages is simply my way of showing my respects for the People whom have served their Community & State in protecting their Neighbors, Family & Friends in their time of need.
All Information is obtained thru The US Fire Administration, Officers Down Memorial & The National EMS Memorial Service.
---
For all the Fallen Officers:

You done your duty and kept all safe from harm's way,
until that the fateful day, that you were taken away
from your Family, Friends, Fellow Officers and the Communities, in which you swore "to serve & protect"
Your watch is now over, and may you rest with your Brother & Sister Officers whom have sworn the same before you.
Time is now for Us to take the watch, as you stand on The Almighty's right side.
May all of you watch & protect us from harm's way.
Rest in Peace my Fellow Officers, Godspeed to you.
Written by
Dave Lightner
EMT/FF
Jan. 05, 2001
copyright 2001
---
"If you're looking for a hero, a role model, you don't have to look very far.
You see, a hero isn't someone who hits home runs or scores touchdowns
in front of thousands of cheering fans.
A hero is an average citizen who does something extraordinary to help someone else in need.
A hero is a firefighter who runs into a burning building, never thinking of himself.
And if you want to find one of these heroes, all you have to do is look next-door
at your neighbor or your uncle. Or across the breakfast table at your own dad."

-The Honorable Raymond Mariano, Mayor of Worcester, Massachusetts
-Worcester Fallen Firefighters' Memorial Service, December 9, 1999
---
As of 31 Dec 2002 there have been 133 Police Officer Deaths & 97 Firefighter Deaths & 4 EMS Deaths. Listed below are the Emergency Services Personnel from the Commonwealth of Pa whom have given their lives to protect others for the year of 2002.

Trooper Joseph J. Sepp
Pennsylvania State Police, PA
Age: 34 EOW: Nov. 10, 2002
Trooper Sepp succumbed to a gunshot wound received the previous day at 0230 hours following a vehicle pursuit.
The suspect exited his car and opened fire, striking Trooper Sepp in the head. Other officers returned fire and struck the suspect. Trooper Sepp was transported to Memorial Medical Center where he succumbed to his wound. The suspect was charged with murder in connection with Trooper Sepp's death.
Trooper Sepp had been with the agency for ten years and was survived by his wife, daughter, and two sons.
---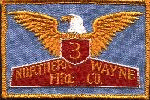 Northern Wayne Fire Company
P.O. Box 253
Lakewood, Pennsylvania 18439
Age: 39 EOW: 11/04/2002
Firefighter Malinski died while conducting interior operations at a structure fire in the community of Lakewood. An investigation and autopsy is underway to determine the cause of death.
A Memorial Fund has been set up In Firefighter Malinski's name c/o Northern Wayne Fire Company.
---
Maine Fire Company of the Coal Township Fire Dept.
1101 West Independence Street
Coal Township, Pennsylvania 17866
Age: 36 EOW: 11/01/2002
Lieutenant DiOrio became trapped under debris from a collapsed wall at a residential structure fire in Trevorton Borough. He was pronounced dead on the scene. A six-year veteran of the state police stationed in Selinsgrove Pa.
---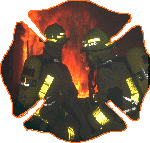 Universal Volunteer Fire Department, Penn Hills Station #6
Penn Hills, Pennsylvania
Age: 33 EOW: 09/03/2002
Firefighter Kraft was returning from a Fire call on Bryant Drive in Penn Hills. He was found in the back of UVFD Squad in Cardiac Arrest. FF Kraft was treated at the Fire Dept by Penn Hills Medic Units, transported to a local hospital, where he was pronounced.
A message that said "In Loving Memory Of Our Fallen Firefighter" was posted on the fire hall's front sign.
---

Assistant Chief William H. Goodrich Jr.
North Hampton Volunteer Fire Department
Allison Park, Pennsylvania
Age:56 EOW: 08/17/2002
Assistant Chief Goodrich collapsed at the scene of a residential structure fire from an apparent heart attack. He was treated at the scene and transported to the hospital where he was pronounced dead.
---

Jr. Firefighter Christopher Kangas
Brookhaven VFC Sta. 52, Chester TWP. Pa
Age: 14
EOW: May 5th 2002
Jr. FF Kangas an eighth-grader at Northley Junior High School and a junior fireman in Brookhaven, died on May 5th 2002 at Children's Hospital from multiple head traumas as a result of being struck by a 16-year-old driver while answering a fire call on his bicycle on May 4th 2002.
---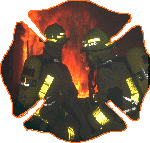 Erie Fire Dept Erie, Pa
Age: 56
EOW: April 27th 2002
Firefighter Nuber reported to the fire department for work and was relieved of duty a short while later when he stated that he was feeling ill. Soon after arriving back home he complained about chest pains and EMS was called, however before they arrived Firefighter Nuber had suffered a cardiac arrest and attempts by EMS personnel to revive him were unsuccessful.
---
Police Officer Dennis McNamara
Upper Darby Township Police Department, PA
Age: 43
End of Watch: January 30, 2002
Officer McNamara was shot and killed while investigating suspicious activity in front of a home on Perry Avenue.
---
Stat MedEvac, Pittsburgh, PA.
Age: 38
LODD: January 18, 2002
Aero-medical aviation accident